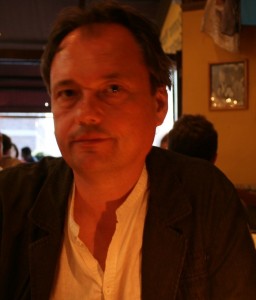 Welcome to the website for Vincent O'Connell, writer and director. Vincent has written extensively for film, theatre, television and radio, and has directed for all those media. He also makes a serious contribution in the fields of education and community arts. This site is to outline the work to date, and to inform those interested about projects which are in an advanced state of development. Vincent will also develop a personal blog here.
This site is permanently under construction so new pages, links, writings and film clips are being added all the time, if  what's here is of interest do bookmark and come back often.
Vincent has to date had 4 feature length films produced. ID won the Audience award at the Valenciennes Film Festival and was shortlisted for best screenplay by the Writers' Guild of Great Britain, his film CRIMINAL won Best Single Drama for the Royal Television Society, SWEET NOTHING was awarded Honorary Mention at the San Francisco Film Festival and his ID sequel ID2 SHADWELL ARMY was shot in early 2015, due for release August 2016.
Vincent also wrote and directed the BAFTA winning education film BEYOND THE BOUNDARY. His direction of the Sarah Kane short screenplay SKIN has won many awards internationally, was shortlisted for a Golden Bear at the Berlin Film Festival and was showcased at the London Film Festival.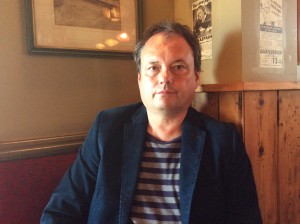 Vincent is in the very early stages of pre-production on his feature film RACHMAN – Empire of Dirt, which he will be directing. He directs theatre regularly in his adopted home town of Brighton, and has an extensive current slate of film projects at various stages of development, both as writer and director.
NEWS
ID2 Shadwell Army Is now available on DVD and Blu Ray, also in box sets with the original ID. It was released on August 12th at a range of Showcase cinemas, and remains  available online to rent and buy, at all major sites including Sky, iTunes, Amazon, Sony, Microsoft, Google. iTunes HD rental is £5.99. 
Time Out review of ID2 – "This football hooligan drama is surprisingly thoughtful and subversive".
Film site HeyUGuys featuring interview with Vincent.
Britflicks podcast  featuring interview with Vincent.
Vincent is currently writing the new ID film, 'ID3-Blitzkrieg', and has just received a commission for a new play for BBC Radio.
Vincent recently gave two screen writing masterclasses at a writing retreat in Tuscany. More details on the community page.
AGENT- Vincent has recently parted company with his agent of the last ten years, Elaine Steel, and is now in the market for representation both as writer and director. Before Elaine, Vincent was with Leah Schmidt at The Agency and Curtis Brown.
Two short National Theatre films about the work of Sarah Kane, including interviews with Vincent, can now be viewed below.
Latest site news- New films have been uploaded to the site including the World Exclusive release of Vincent's two first directorial short films under the title of Sex Crimes , also his BAFTA winning educational drama Beyond The Boundary. A better version of Skin is also now uploaded. Two National Theatre short films, about the work of Sarah Kane,  have been added to the front page, featuring interviews with Vincent; these will soon be posted on a new dedicated page covering Vincent's work with Sarah.